---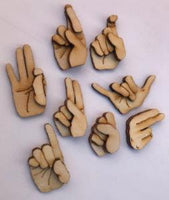 3D or layered handshape letter is now available for sale each, including "I-love-you" sign. This order does not come with base.
Personalize your order up to one character at a time. If you need more characters, make a new order.
Type % if you want to insert "I-love-you" sign when personalizing your order.